Support Us
The Broome Street Academy (BSA) model is built on the belief that the best way to respect and nurture students is to provide access to a high-quality curriculum in tandem with comprehensive supportive services that bolster their academic outcomes and prepare them for post-secondary success. The generosity of our donors helps BSA strengthen this model.
While you are here, we hope you will consider a monthly donation. Your recurring gift will help bolster BSA's daily programming, allowing us to address the immediate and ever-changing needs of our students.  
Contributions to Broome Street Academy Charter High School are wholly tax-deductible: EIN tax ID #27-4367067  
Other Ways to Give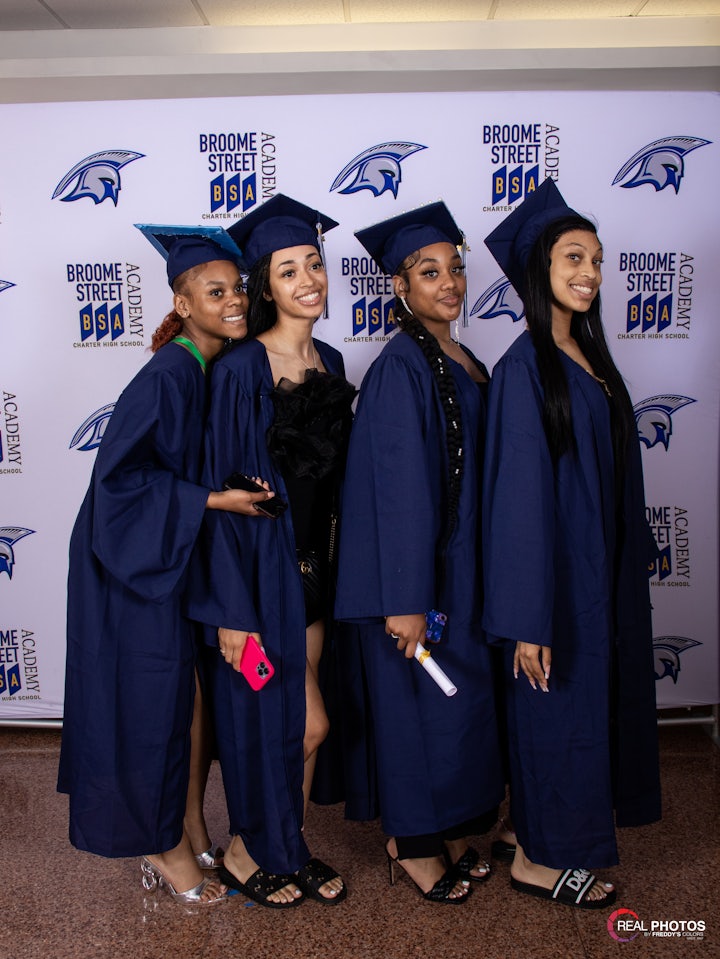 Grant Making
Broome Street Academy (BSA) is grateful for the generous support of its many foundation partners. If you are interested in learning more about the impact that a grant from your company would have on our organization, or wish to invite BSA to submit a grant application, please contact Gabriella Sperduto at gsperduto@door.org or (212) 453-0229.